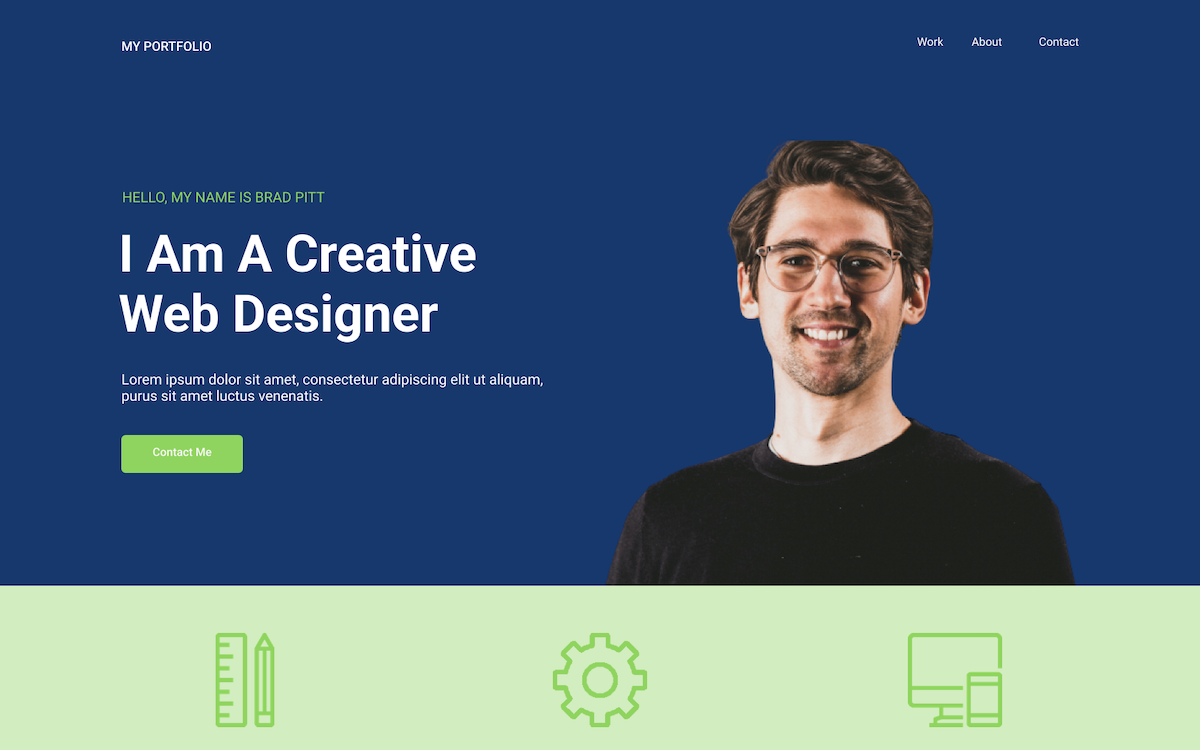 Fill the form below to order the Creative Portfolio website
Category: One Page
Platform: WordPress
Hosting: Managed by the client
Domain: Managed by the client
*New sections do not apply to online stores or blogs. Please request a new quote if these features are required.
Introducing our sleek one-page website design! It's the epitome of simplicity, featuring a clean and modern layout that captures attention and keeps visitors engaged. With strategically organized sections, minimalist aesthetics, and crisp typography, your message will shine through effortlessly. High-quality imagery adds visual appeal, while intuitive navigation ensures a seamless browsing experience. Boost conversions with strategically placed call-to-action buttons that drive visitors to take action. Say goodbye to clutter and hello to a streamlined, impactful online presence. Get ready to impress your audience with our clean one-page website design!
Clean design
Built with WordPress
Google fonts
Font Awesome
Contact Form (HubSpot)
Easy to use
Fully Responsive
Documentation
PDF file
WordPress Archives
Databases
Technical documentation
Everything indicated in the documentation file
Note: All images are for demonstration purposes only and are not included in the documentation package.
Do you want a website that is easy to use and manage?